What is the AirLogger™?
AirLogger™ is a data logger that aims to flexibly acquire various types of data without distracting the user by its existence, much like air.
It consists of a PC communication unit and measurement unit. The PC communication unit controls the measurement units placed in each location, and wirelessly collects data.
PC Communication Unit
Measurement Unit

2 ch Temperature/Voltage Measurement Unit

7 ch Temperature/Voltage Measurement Unit

Strain Measurement Unit
What is a Data Logger?
A data logger is a collective term for devices that acquire and save the data of physical quantities such as temperatures, voltages, currents, and pressures. There are a wide variety of data loggers in terms of size, number of measurement channels, whether sensors are built-in or external, or whether communication is wireless or wired.
About AirLogger™
In conventional wired data loggers, measurement points and the data logger main unit are connected with sensor cables such as thermocouples. Because of this, complicated wiring work was necessary.
With AirLogger™, on the other hand, cables are not required between the measurement units and the PC, which simplifies the connection work.
AirLogger™ is also capable of performing real-time monitoring and synchronized measurement of multiple channels just like wired cables.
In addition, it is capable of simultaneously measuring up to 700 channels.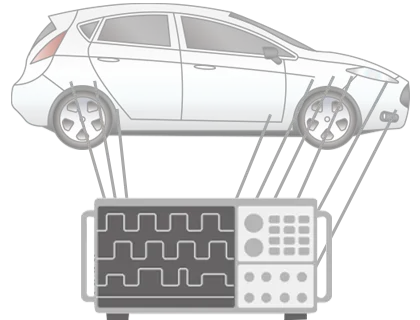 Wired data logger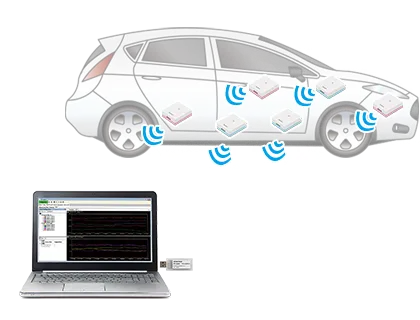 AirLogger™
AirLogger™ Product Groups
The product lineup of AirLogger™ has two product groups, the WM1000 and WM2000.
WM1000
The WM1000 is a light-weight, compact type specifically for temperature measurement.
WM2000
The WM2000 consists of high performance data loggers capable of combined measurement of temperature, voltage, and strain.