Wireless Temperature Logger WM1000
The wireless temperature logger (data logger) WM1000 sends the temperature data measured by the ultra-compact measurement unit to a PC to display it in a graph in real-time and to save the data. It can be used in areas where thermocouple wiring is difficult, such as on rotating objects, moving objects, or in enclosed spaces. In addition, it can significantly reduce man-hours for wiring work.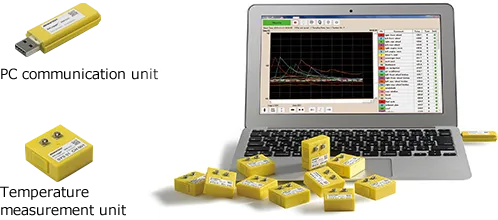 Features
Main Specifications
Temperature measurement range
-200 to +1300°C (K type)
Temperature sampling rate
100 ms to 10 min
Temperature measurement unit
Measurement ch/unit
1ch
Operating temperature range
-15 to +70°C
Sampling frequency
Max. 10 Hz
Size
35(W) x 35(D) x 14.5(H) mm
Maximum number of connected units
Max. 100 units
Number of simultaneous measurement channels
Max. 100 channels
Power supply
Button battery (CR2032)
Vibration resistance
Equivalent to JIS D1601 Type 1 Class C
Dust-proof/waterproof performance
Equivalent to IP54
Data display
Windows PC (Windows 7, Windows 8/8.1, Windows10)
Supported thermocouples
Type K, Type T, Type J
Communication frequency
2.4 GHz wireless communication
* Windows is a registered trademark of Microsoft Corporation in the United States and/or other countries.
Measures Temperatures of Rotating/Moving Objects with Ease
The wireless temperature measurement unit enables easy temperature measurement of rotating or moving objects and wide areas, which has been difficult with conventional products.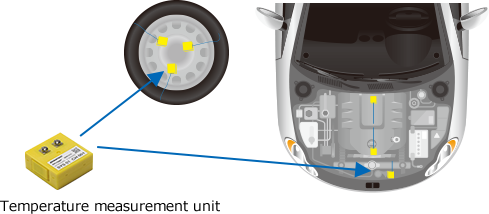 Light, Ultra-Compact Temperature Measurement Unit with Excellent Environmental Resistance
The temperature measurement unit is ultra-compact and light, with dimensions of 35 mm (W) x 35 mm (D) x 14.5 mm (H) and a weight of 20 g (including the battery). The operating environmental temperature range of the measurement unit is from -15 to +70°C, and the unit features excellent environmental resistance with IP54 waterproof/dust-proof capabilities and vibration resistance equivalent to JIS D1601 Type 1, Class C, which makes the WM1000 useful in many fields.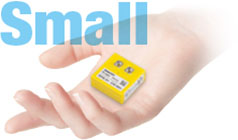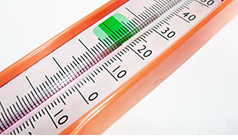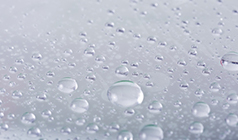 Fully Wireless
The temperature measurement unit is powered by a general-purpose button battery, which eliminates the need for a power cable. The measurement unit is fully wireless.

Simultaneous Measurement up to 100 Channels
Up to 100 temperature measurement units can be connected to a PC, allowing temperature changes at 100 points to be monitored in real-time.

Simple Software Specially Designed for Temperature Measurement
The software specially designed for temperature measurement is intuitive and extremely easy to use. Even first-time users and those who have not used the system in a while will be able to start performing measurements immediately.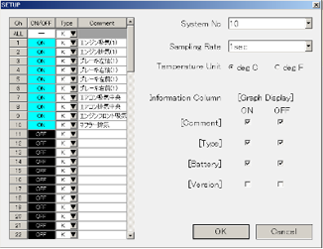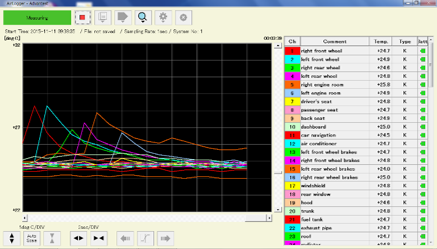 Starts Measuring in Just 30 Seconds
The WM1000 temperature logger has an extremely simple configuration. Users only need to start the software in their PC and put batteries in the temperature measurement child units (temperature sensor) to begin measuring. It takes as little as 30 seconds from launching the software to starting measurement, making the system convenient for even small measurement jobs.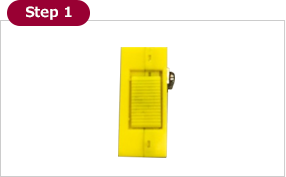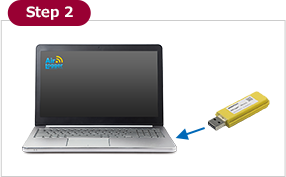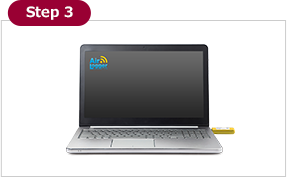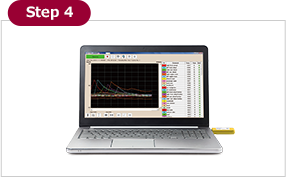 Runs on Inexpensive General-Purpose Batteries
The temperature measurement unit is powered by a commercially available button lithium metal battery (CR2032), which helps reduce the running cost.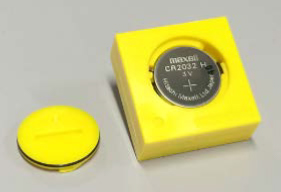 Can be Used in Japan, the Unites States, China, and Vietnam
The WM1000 data logger complies with the wireless standards of Japan and the United States (Japan: Technical Regulations Conformity Certification, US: FCC compliance). The product has been approved for use in China and Vietnam. For the details of compliance, refer to "Regulations of Radio Laws."
Extensibility
By creating a program using the optional WM1000 Series API software, data of pressure, strain, humidity, etc., measured by other measuring instruments can be synchronously measured in one program.

Application image
WM1010/WM1000 Attachment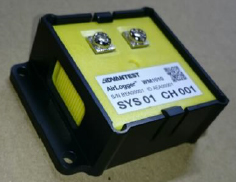 For details, see the manufacturer catalog. Catalog PDF (Japanese)
Product Price and Lineup
Standard
A button battery and the set of manuals are included as accessories.
* If you require calibration certificates, please select so from Options.
Model
Description
Price
WM1000-S000-001

PC communication unit × 1

Temperature measurement unit × 1

Software *1

Button battery, Manual

Please contact
WM1000-S000-010

PC communication unit × 1

Temperature measurement unit × 10

Software *1

Button battery, Manual

Please contact
Options
Model
Description
Price
WM1000-U000-001 *2

Temperature measurement unit × 1, Button battery x 1

Please contact
WM1000-U000-005 *2

Temperature measurement unit × 5, Button battery x 5

Please contact
WM1000-P000-001 *2

PC communication unit × 1

Software *1, Manual

Please contact
PWM100001-MCUX

WM1000 Series API

Please contact
A7090-1000

Calibration Certificate* / 1 Measurement unit
* Please place order of certificates for the required number of measurement units.

Please contact
A7091-1000

Off-site recalibration, calibration certificate (1 unit)

Please contact
*1: Personal computer is not included. *2: These options don't work as stand-alone devices.
Note that communication may become unstable or the communication distance may become shorter depending on the radio environment and obstacles during use.
The WM1000 can be used in Japan, the Unites States, China, and Vietnam.
Our products are not fault-tolerant and are not designed or intended for any use requiring fail-safe performance in which the failure of a Product could lead to death, serious personal injury, or severe physical and environmental damages (collectively, "High Risk Activities"), such as the operation of nuclear facilities, aircraft navigation or communication systems, air traffic control, weapons systems and/or direct life-support machines. Advantest expressly disclaims any direct or implied warranty of fitness for high risk activities.