Strain Measurement
AirLogger™ performs strain measurement using strain gauges.
Its integrated structure with built-in bridges and amplifiers realizes simple measurement procedures.
It also reduces man-hours for measurement preparations by adopting a wireless design.
Comparison Table
| | |
| --- | --- |
| Measurement target | Strain |
| Product Name | WM2000SA |
| Ch/Max ch | 1 ch/100 ch |
| Measurement method | One-active / two-active gauge methods |
| Battery | Special battery |
| Battery continuous operation time | 14 days |
| Operating temperature range | -30 to 100°C |
| Size | 54.5 mm, 45 mm, 17.5 mm |
| Weight | 36 g |
| Communication distance | 30 m |
| Temperature sampling rate | 0.1 s to 10 min |
| Lost Data Recovery Function | 〇 |
| Measurement range | ±20000 µST |
| Balance adjustment range | ±8000 µST |
| Min. measurement resolution | 0.1 µST |
* The max. number of connections can be used when the sampling period is 1 s or longer.
Features
Dramatically Improves Operation Efficiency with a Cable-less Design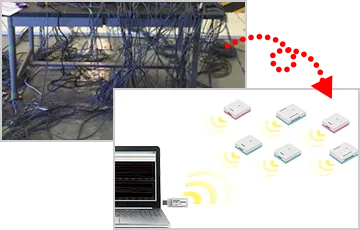 The wireless design significantly reduces man-hours for wiring work
AirLogger™ can shorten the evaluation period because it reduces man-hours required for measurement.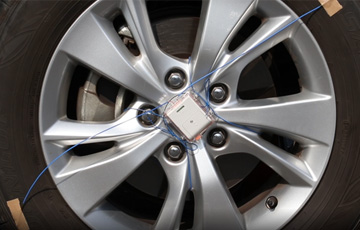 The wireless design eliminates the need for measurement jigs
Measurement jigs, such as slip rings and embedded sensor prototypes, are not necessary.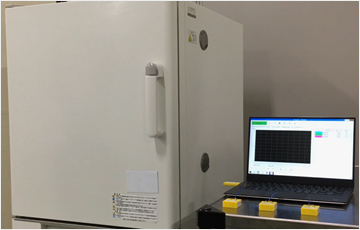 Enables measurement from inside a metal housing
AirLogger™ can perform measurement in a temperature test chamber, etc., if there is a gasket or window. The radio wave condition can be checked with the software.
Ultra-Compact and Lightweight
AirLogger™ has realized significant size/weight reduction by incorporating internal amplifiers.
Capable of Real-Time Simultaneous Measurement at Multiple Measurement Points

Technology to Stabilize Communication
The internal memory stores data that could not be sent. * Supported in the WM2000 Series
Stand-alone mode that enables the measurement units to be used away from the PC. * Supported by the WM2000SB
Ultra-Compact and Low Noise, with No Need for an AC Power Supply
Since the measurement unit is powered by a battery, the noise that would come from a power supply is reduced.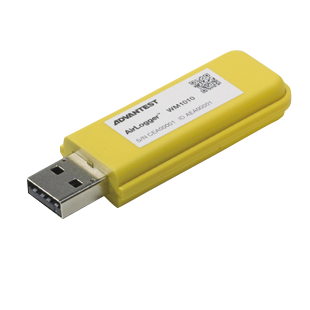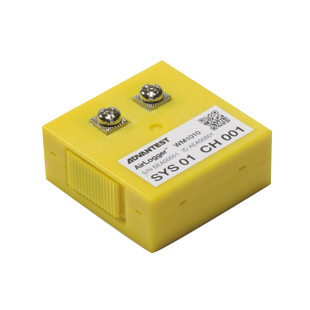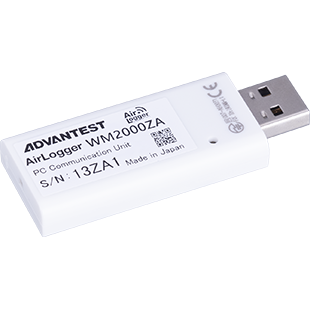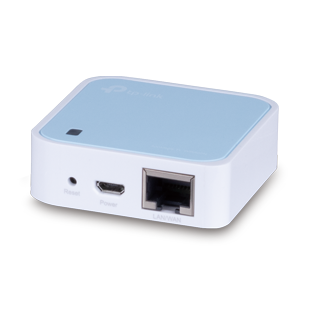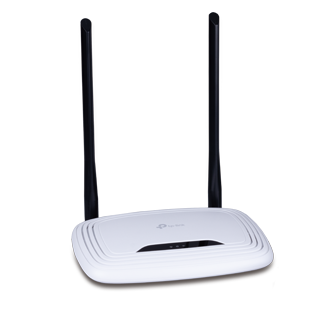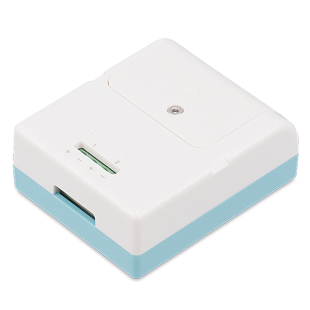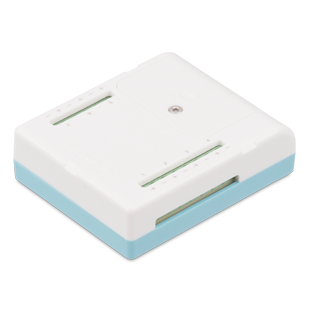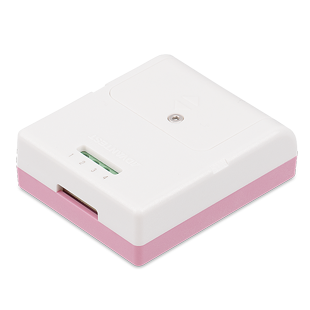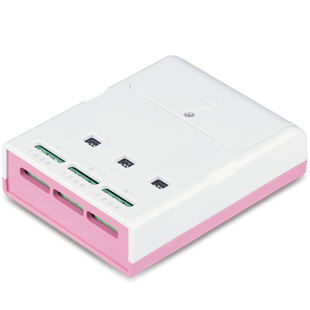 Waterproof/Dust-proof
The measurement units of the WM1000 are waterproof and dust-proof.
The measurement units of the WM2000 are waterproof and dust-proof when they are placed in the included waterproof case.
Precautions When Mounting
Measurement File Format
Measurement data of the WM1000 is saved in csv files.
Measurement data of the WM2000 is saved as unique binary data (it can be output to csv files).